Experience the adventure on the Danube river. Try recreational rowing of canoe or kayak. There is an elementary course of rowing and introduction to the Danube. The offer contains: raft cruising with catamaran from Novi Sad. Returning is down– water in recreational canoes rowing.
Danube tours:
Strand - Love Island – Strand
Strand – Bird backwater – Strand
The Sunset
By boat – Catamaran "Floating Island" sailing upstream on the Danube to the "Love Island." After a short training in rowing, we start downstream, through Futoški branch, crossing the Danube and tour thr "Love island" and Beočinska Ada. Lunch is organised at Beocinska Ada on the "Foating island". After lunch, we continue paddling through Rakovački branch and "Novi Sad's gate" to the Strand.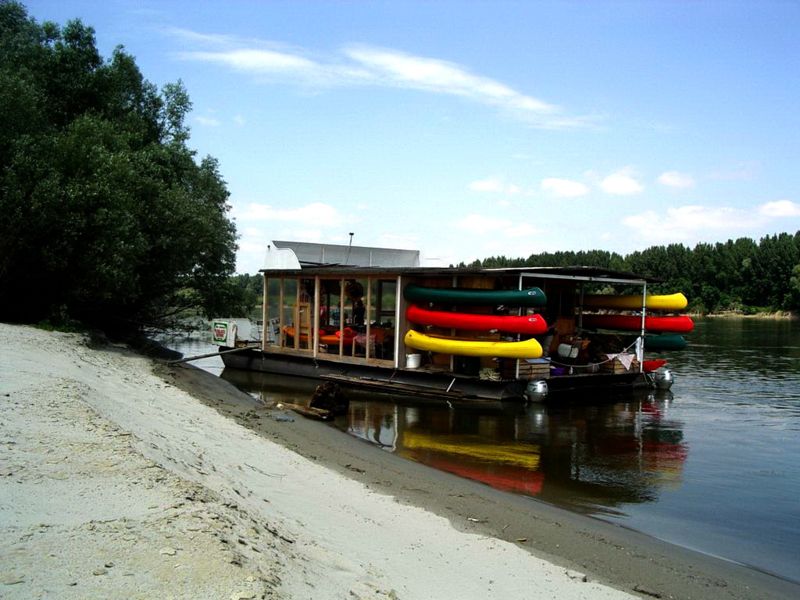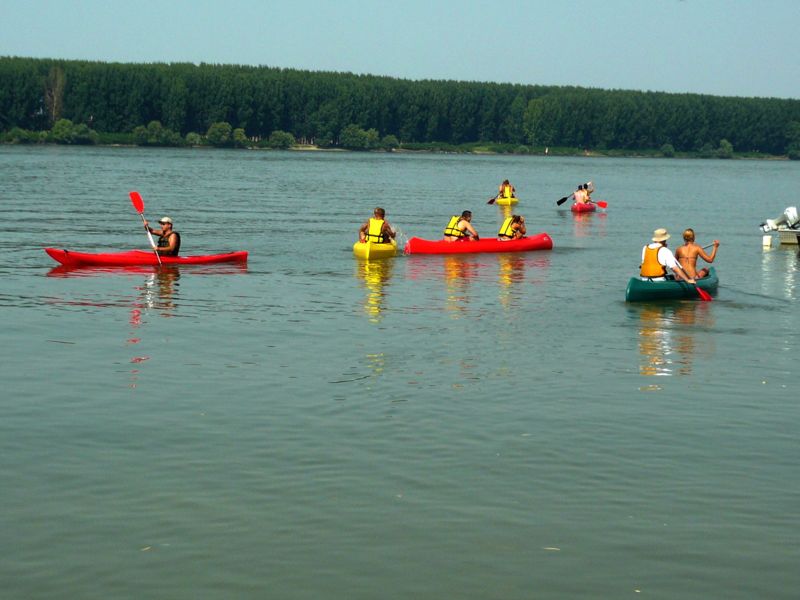 After a short training in canoeing, we start the downhill to the Petrovaradin Fortress, to estuary canal DTD, visiting the Sasic Ada, Majmunac, Sr. Karlovci and paddle in the Bird branch. Lunch is arranged on the anchored boat "Floating Island", with a leisurely sailing upstream to the Strand.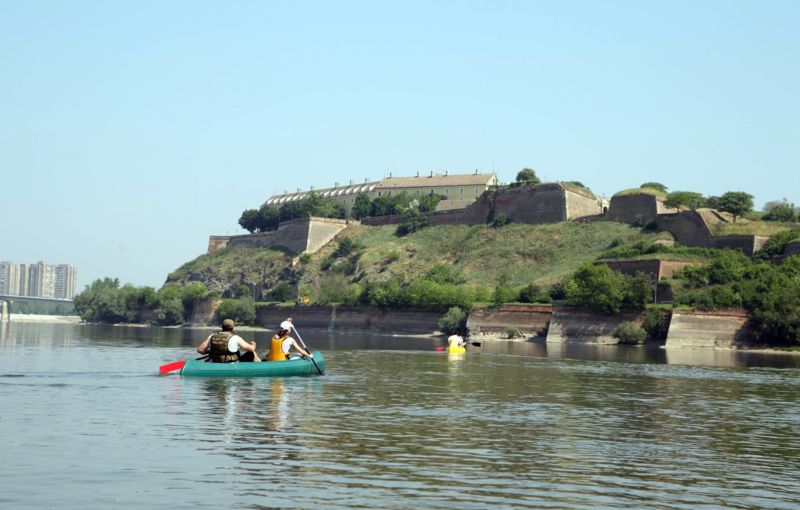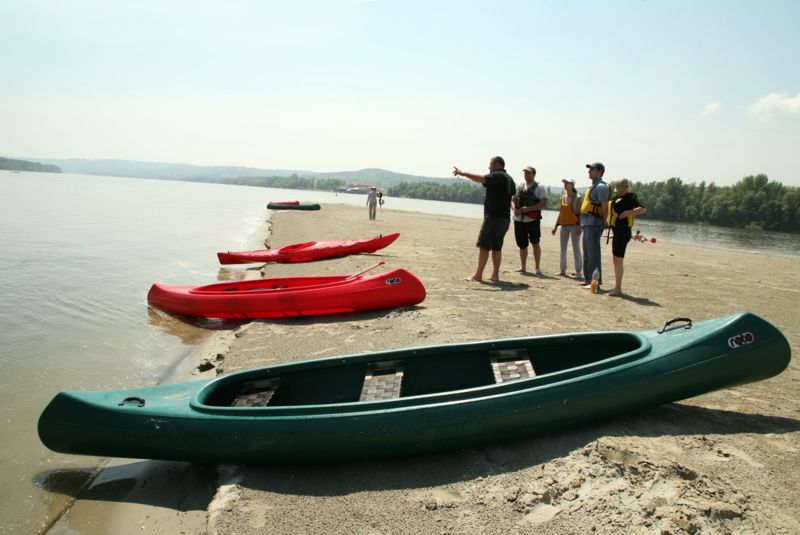 Sunset on the "The gate of Novi Sad" became Novi Sad's brand. The starting point is Strand by boat – catamaran "Floating Island". We sail under the bridge, by Sr.Kamenica, and we come to liman below the Petrovaradin Fortress. After enjoying the panorama of the Petrovaradin Fortress, Novi Sad bridges and the quay, the ship turns around and sails upstream to the "The gate of Novi Sad" . On the "The gate of Novi Sad" in the middle of the Danube, in complete silence, you can enjoy a romantic sunset for about 15-20 min. After the sunset we slowly sail back to Novi Sad and enter into Dunavac at Strand.